Alexandros Karydis
Partner Legal & Compliance, Sporos Platform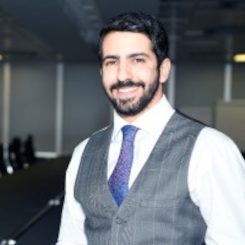 Alexandros Karydis is a results-driven business Lawyer and accredited Mediator, currently working in Hellenic Petroleum Group, specializing in international commercial contracts, Energy transition, M&A transactions, corporate governance, competition law, clean energy & sustainable finance. Accomplished to deliver efficiently under strong pressure, excercising innovative problem-solving in multiplex environments.
He is responsible for HELPE Group legal operations in Cyprus and North Macedonia, serving amongst others as BoD Secretary of HELPE Renewables SA, with a record pipeline of RES projects under development.
He has a diversified international experience in corporate & commercial law, having provided legal services in EU institutions (Brussels) and the shipping sector (London), with a strong track record in M&A, banking, bond loans, mezzanine finance and real estate, as an associate of Karatzas & Partners law firm.
Acknowledged as an expert on Circular Economy, impact investing & climate resilience, he participates in various international fora and entrepreneurial initiatives underpinning sustainable development, green transition and social inclusion.
Alexandros Karydis holds an LLB from University of Athens, Faculty of Law and an L.L.M. from the London School of Economics Political Sciences, recognised as a global LSE Impact ambassador, after serving for 6 years as LSE Alumni Association Treasurer, Legal Counsel & BoD member.
Qualified Mediator and ADR expert, accredited by the Ministry of Justice (CIArb – FACILIT 8) – Member of the Association of Greek Commercialists, Energy Law Association and Hellenic Scholars' Association of Commercial Business Law.