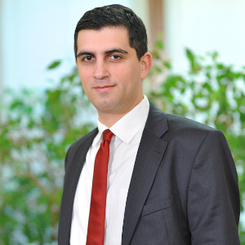 Christos Dimas
Deputy Minister for Development and Investments in charge of Research and Innovation,
Hellenic Republic
Dr Christos Dimas is a lawyer and a Member of the Hellenic Parliament, representing Nea Demokratia in the district of Korinthia.He was born on the 29th of May 1980 and graduated from Athens College.Christos obtained his LLB degrees from the Law School of the National and Kapodistrian University of Athens and from Queen Mary University of London. He completed his Masters Degree in Comparative Politics at the London School of Economics and Political Science (LSE).At the LSE, he finished his PhD in European Political Economy, as a scholar of the Alexander Onassis Public Benefit Foundation. His thesis title was «National institutional contexts and domestic discourse during proposed transformative policy change. The case of the telecoms privatization in Greece and the Republic of Ireland.»
During his studies, he worked as the London correspondent of Apogevmatini newspaper and practiced journalism at the BBC.
At the age of 25, Christos taught the course «Introduction to Comparative Politics» at the LSE Government Department. He has also taught the course «Mass Media and Social Regulation» at ICON College, University of Leicester and worked as a research associate at the European Centre of Excellence «Jean Monnet». He has published many articles in Greek and international journals.
Before entering politics, he worked in the private sector as a business consultant for the Boston Consulting Group (BCG).
Since 2012, Mr Dimas serves as Member of  Hellenic Parliament for Corinthia and from July 2019 he is Deputy Minister for Research and Technology.
In his spare time he enjoys playing football and basketball and reading history books.
He is married to Nikoleta Syrengela and they have one daughter and one son.