Costas Zachariadis
Member of the Hellenic Parliament (SYRIZA Party)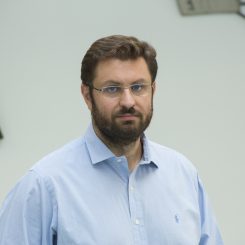 Education/Academic Studies:
2010: Completion of Postgraduate Program in "Environment and Public Health" at the University of Salford/Manchester.
2002 έως 2008: Graduated from the Biology Department of the University of Athens.
On 17/7/2019 my tenure as an elected parliament-member of the SYRIZA B1' North Athens' Section began.
From October 2015 until the national elections' announcement date, I was the Director of the SYRIZA Parliamentary Group.
In the period of 2010-2015 I worked as a research associate in the SYRIZA Parliamentary Group.
From 2013 (founding conference) to the present, I am a member of the SYRIZA Central Committee.