Dan Mihalopoulos
Reporter, Government and Politics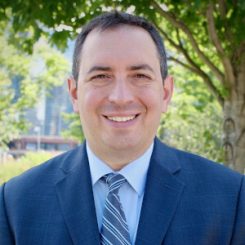 Dan is an investigative reporter on WBEZ's Government & Politics Team. He joined WBEZ in 2018 from the Chicago Sun-Times, where he was on the newspaper's "Watchdogs" team and wrote a weekly political column. His stories for the Sun-Times led to the resignations of Chicago Public Schools CEO Forrest Claypool and the leader of the state's largest charter-school network.
Dan is a two-time winner of the Chicago Headline Club's Watchdog Award for Excellence in Public Interest Reporting and was awarded the Headline Club's 2018 Anne Keegan Award for his feature stories about immigrants. His work also earned first prize for investigative reporting in the Education Writers Association's national awards in 2014. 
He worked previously at the St. Louis Post-Dispatch, the Chicago News Cooperative (Chicago section of the New York Times) and the Chicago Tribune, where he covered City Hall, the Sept. 11, 2001 terrorist attacks in New York, and the 2004 Summer Olympics.
Dan was born in Chicago, went to Maine West High School in Des Plaines and graduated from the University of Missouri School of Journalism. His first language was Greek and he speaks fluent Spanish.