George Kremlis
Principal Advisor to the Greek Prime Minister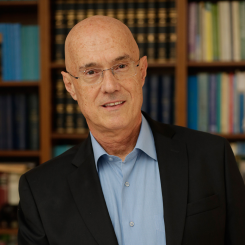 George Kremlis is currently Principal Advisor to the Greek Prime Minister on energy, climate, environment and circular economy issues. He is also the Chairman of the Coordination Unit established by decision of the Prime Minister to support the Greek Initiative at UN level aiming to protect cultural heritage and the monuments of nature from climate change. 
He is Honorary Director of the European Commission. 
He is also a member of the Board of the European Public Law Organisation and a member of the environmental and social advisory council of the EBRD. 
He is also currently the Chair of the Bureau of the Espoo Convention and of the SEA Protocol, Chair of the MOP in 2019, Chair of the MOP in December 2020 and was re-elected as Chair for the next inter-sessional period up to 2023.  
He has also served as a member of the Board of the National Centre for Environment and Sustainable Development in Greece, and as a member of the Greek Regulatory Authority for Energy (RAE). He is Founding and Honorary President of the Hellenic Environmental Law Association. 
[He was a lawyer of the Greek Supreme Court and at the beginning of his career he has been a Research fellow at the Centre of International Economic and European Law (1979-80), in Thessaloniki. 
Visiting Professor in a number of universities, in Greece and abroad, especially on post-graduate studies. He is the co-author of a four volumes Commentary, Article by Article, of the EU Treaties (in Greek). He is also the author of a very large number of various publications, in English, French and Greek, including books and articles, on EU Policy and Law, in particular institutional law, business law, private international law, environmental law, and comparative law.]