George Tsiamis
Associate Professor at the Department of Environmental Engineering of the University of Patras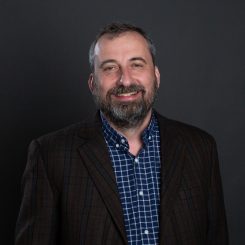 George Tsiamis is an Associate Professor at the Department of Environmental Engineering of the University of Patras in the field of Environmental Microbiology. He received his PhD from the Department of Biological Sciences, University of London on Molecular Microbiology. He is teaching Microbiology, Microbial Ecology and Biotechnology in the Department of Environmental Engineering and to the Department of Food Science and Technology at the University of Patras.
His research is focused on the: (a) development of new tools for the study of the phylogenetic and functional diversity, (b) the study of the microbial dark matter with advanced molecular techniques like genomics, single cell genomics, metagenomics and metatranscriptomics, (c) characterizing the microbial communities in extreme environments, (d) studying the interrelationship of microorganisms with the physical and chemical conditions and other biotic components, (e) identifying pathogens in various  environmental samples, and (f) isolating and characterizing novel prokaryotic species.
He is currently coordinating four projects funded by Hellenic Foundation for Research and Innovation, Ministry of Rural Development and Food, PRIMA and FAO/IAEA. He has 89 peer-reviewed publications in international journals with IF with an h-index of 30, and more than 5,100 citations.