Giannis Tzimas
Associate Professor, Department of Electrical & Computer Engineering, University of Peloponnese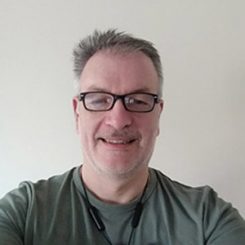 Giannis Tzimas is an Associate Professor in the Department of Electrical and Computer Engineering at the University of Peloponnese. He graduated from the Department of Computer Engineering and Informatics, School of Engineering, University of Patras, in December 1995 and received his Ph.D. degree from the same department a few years later.
He has published a significant number of research articles in international journals and conferences. His current research activity lies in the areas of Net-centric and Service-Oriented Information Systems, Web Engineering, Web Modeling, Web Data Engineering, Big Data, Data Science and Applications of Machine Learning and Artificial Intelligence, Digital Ecosystems/Digital Transformation for the Public Sector, and Bioinformatics.
From 2018 till now, he is an external consultant for the World Bank in the field of information systems, IT solutions, and Digital Transformation for Social Protection, Labor, and Jobs. From 1996 till 2011, he was the technical coordinator and unit manager of the Internet Technologies and Multimedia Research Unit of the Computer Technology Institute and Press "Diophantus", while from 2009 till 2013, he was the head of the Networks Operation Center of the Technological Educational Institute of Messolonghi. He has participated in the management and development of a large number of Research and Development projects funded by national and EU resources, as well as the private sector.