Grigoris Marinakis
Country Manager of Voltalia Greece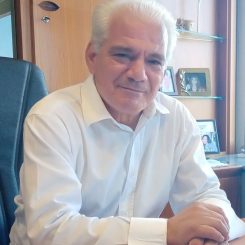 Grigoris Marinakis joined Voltalia Greece at its establishment in 2007, where he started his professional career in Renewable Energy as a Development Manager, managing the company's finance as well as the projects' development and construction phases. 
In 2011, he was appointed Country Manager, where he extended the company's entire operations and activities from an Electricity provider to being also a service provider. He successfully developed new business activities within the Renewables' Market in Greece which involved the entire value chain of a renewable project: development, engineering, procurement, construction (EPC), operations & maintenance (O&M) and asset management. 
Before joining Voltalia, Grigoris gained a significant experience in the maritime Business where he managed large shiping companies employing more than 100 employees.