Julius Heinicke
Professor of Cultural Policy, Chairholder of the UNESCO "Cultural Policy for the Arts in Development"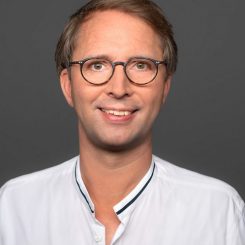 Prof. Dr. Julius Heinicke, Chairholder of the UNESCO "Cultural Policy for the Arts in Development", based at the Institute for Cultural Policy at the University of Hildesheim, Germany.
Julius Heinicke is Professor of Cultural Policy and holder of the UNESCO Chair in Culture Policy for the Arts in Development at the Institute for Cultural Policy at the University of Hildesheim. From 2017-2020 he was professor for applied cultural studies and head of the science and culture center at the Coburg University of Applied Sciences. Since 2018 he has headed the research project "Interfaces between high culture and cultural education".
After studying cultural and theater studies, he did his doctorate on theater and politics in Zimbabwe at the Humboldt University in Berlin and then researched and taught for four years at the Institute for Theater Studies at the Free University of Berlin on the topics of diversity, postcolonial theory, cultural policy and international Cultural and theater work. Since 2016 he has also been teaching at the HFMT Hamburg Theater Academy.
Julius Heinicke initiated several theater and art projects in Germany and southern Africa, was among other things company manager for the musical "Die Venus" in Berlin and artistic coordinator of the "Zimbabwe Arts Festival Berlin", a cooperation with the Federal Foreign Office. He is a liaison professor and a member of the selection committee of the Heinrich Böll Foundation's Studienwerk and the Executive Board of the African Theater Association.