Konstantinos Tsiakataras
Deputy Managing Director and Partner of DIADIKASIA Business Consulting S.A.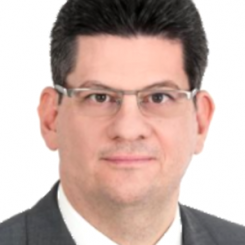 Mr. Tsiakataras is Deputy Managing Director and Partner of DIADIKASIA Business Consulting S.A. and Head of both the International Department and of the Public Sector Development Department. He has a high-level academic background in statistics, economics and finance and more than 22 years of professional experience as Project Director and Team Leader of multi-million projects and programmes. Mr. Tsiakataras is a Member of the Economic Chamber of Greece.
As Project Director, Mr. Tsiakataras has successfully completed more than 20 technical assistance EU funded projects in more than 10 countries, including Cyprus, Turkey, Serbia, Montenegro, Georgia, Kyrgyzstan, Croatia, North Macedonia, Romania and the EU. He has also successfully completed over 100 EC funded projects for public authorities (including ministries and regional authorities), public and private companies. As Team Leader and Project Manager he has managed multidisciplinary teams in more than 50 technical assistance projects and worked in close contact with Ministers, State Secretaries and other high-ranking public officers. 
Mr. Tsiakataras has deep knowledge and extensive experience in various sectors including public administration reform, employment programmes, development of Operational and Regional Programmes funded by ERDF and ESF, investment development, institutional capacity building at national and regional levels, implementation, monitoring and evaluation of NSRF projects and programmes, business planning and ICT consulting. He is also in close contact with the Ministry of Development and Investments as well as the Recovery and Resilience Facility of Greece to support reforms and investments undertaken in Greece.
Last but not least, Mr. Tsiakataras is leading the company's Research activities, implementing more than 25 FP7, HORIZON2020 and local R&D projects, in close cooperation with leading research institutes, universities and research companies in Greece and Europe. Through his extensive experience in numerous R&D projects, Mr. Tsiakataras is an expert in investment opportunities using state-of-the-art technologies, in various sectors.