Mari Daskalantonakis
CEO at Grecotel Group of Companies and Managing Director at Grecotel S.A.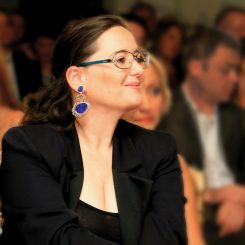 Mari Daskalantonakis is CEO at Grecotel Group of Companies and Managing Director at Grecotel S.A. In her role, she directs the largest & leading hospitality company in Greece with 40 hotels & resorts. She has held key roles over the past 29 years with the group ranging from corporate development to project management and real estate development.
Her long-standing experience in the hospitality industry has established recognition for her opinion as a spokesperson for the sector amongst peers. She has successfully steered the Grecotel Group through the tough waters of the economic crisis and while simultaneously envisioning and executing several landmark hotel re-positioning projects.
The Group, under her guidance, has won numerous awards for its excellent products, services and achievements in the tourism sector, while Grecotel recently completed 62 million euros worth of radical renovations and extensions to luxurious hotel complexes in the Greek region and recently announced new investments budgeted at a further 60 million euros.
Α visionary corporate leader, she has advocated for environmental sustainability. Having first established a Department of Environment and Culture for Grecotel in the early 1990s, Mari Daskalantonakis is a pioneer in the protection of nature. Following her vision and actions, the Group has spearheaded Corporate Social Responsibility and Sustainable Development in Greece.
In this context, the Group has been internationally recognized numerous times both for its initiatives in conjunction with environmental organizations as well for its contribution to the development of the primary sector. Towards the latter directions the Agreco traditional farm in Crete with authentic gourmet food products and selected organic delicacies as well as herbal body care stands as a unique best practice case study.
Mrs. Daskalantonakis is a graduate of London School of Economics and Political Science (LSE). She is married and has two children.