Maria Argyropoulou
Research & Teaching Fellow, Department of Tourism Management, University of Patras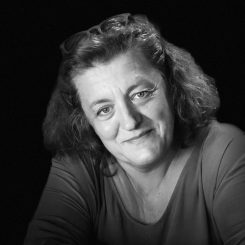 Dr. Maria Argyropoulou is Research and Teaching Fellow at the Department of Tourism Management of the University of Patras, with a specialty in Image, Communication, Information, and Culture.
She has taught for a number of years at the Department of Archives, Library Science and Museology of the Ionian University and as Research and Teaching Fellow in the Department of Administration, Economics and Communication of Tourist and Cultural Units of the Technological Educational Institute of Western Greece. Her work and articles have been published and exhibited in publications, exhibitions and books in Greece and abroad.
She was awarded with her team by the "EDEN 2015 Best Practice Award" and as an Innovative Teacher 2015 by Greek-German Education. Finally, she  was honored in 2015 as the person of the year by the Peloponnese Journal in Science and Education.