Maria Zafiropoulou
Head of Regional Development & Social Cohesion Div., Data Consultants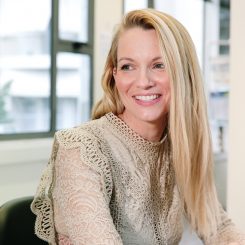 Dr. Zafiropoulou Maria holds a PhD in Economics and  Management of Health and Social Organizations from the Institute of Administration of Enterprises (France) and Msc degrees in political sciences, health law and Regional Development of Social Entreprises in University of Lille. She has been a fellow in France, in the National School of Public Health (EHESP). She is a jurist specialized in health and social policies and gerontologist, and actually works as Director of  "Regional Development and Social Cohesion" department  in DATA Consultants (dataconsultants.gr). She has a long lasting experience as a contractual professor in different European and African universities.  
Since 2020 she works as an advisor of the Region of Western Greece for FEAD programs while Maria she was the vice director of the General Hospital of "Agios Andreas" in Patras from 2018 to 2021. 
She has coordinated more than 40 interdisciplinary  research projects in health, cultural and social sectors in Greece, France, Belgium and Switzerland and has attracted significant competitive research  funding. Since 2010 she acts as an advisor to the European Commission and as an expert in different sectoral and transversal groups of interest such as CHAFEA, European Skills, Competencies and Occupations (ESCO), European Social Fund (ESF), OECD and WHO, numerous foundations and NGOs in Greece and in Brussels. She has been a consultant to Romanian, French and Greek ministries. Her research is oriented on building resilience mechanisms during crisis, on upskilling of vulnerable groups and on gerontology integration and empowerment.