Michael Karloutsos
Deputy Chief of Protocol and Acting Chief for the United States Department of State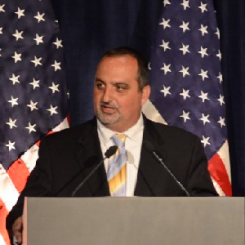 Mr. Karloutsos served as the Deputy Chief of Protocol and Acting Chief for the United States Department of State. Appointed to this position in March of 2017 by President Donald J. Trump, Michael served as the 'first hand' of diplomacy for the United States of America.
Prior to his appointment to the State Department., Mr. Karloutsos was President and CEO of MAK Consulting LLC, a boutique consulting company specializing in international business development, public relations, logistical support, crisis management and government affairs.
MAK Consulting represents industry leaders specifically in the areas of health care, education, finance, energy and hospitality.