Dr. Michael Paraskevas
Associate Professor, Head of Electrical and Computer Engineering Department University of the Peloponnese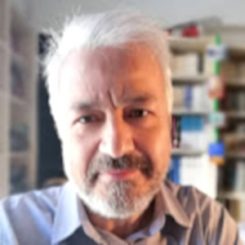 Dr. Paraskevas received an electrical engineering degree from the University of Patras, Greece in 1989. In 1995 he received the PhD degree in audio compression techniques using perceptual model of human hearing. His current research interests are in digital signal processing techniques, information theory, digital communications, next generation networks, machine learning and digital transformation in the education. 
He has extensive professional experience on issues regarding planning and implementation of large scale network infrastructures, electronic services and exploitation of ICTs in education and manages a large number of corresponding research and development projects. 
He is the coordinator of the Greek School Network (http://www.sch.gr/) and vice president of Computer Technology Institute and Press "Diophantus" (www.cti.gr/en).