Pavlos Kontos
Professor of Philosophy, Head of the Philosophy Department, University of Patras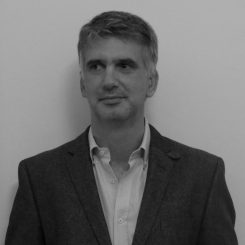 Pavlos Kontos is Professor of Philosophy at the University of Patras, Greece, and, currently, Head of the Philosophy Department. 
He is since 2007 a Humboldt Fellow, 2013 Senior Visiting Scholar of the Onassis Foundation in USA, 2017-18 Fellow at the National Humanities Center (NC), and visiting professor at many universities in Europe, USA, and China. 
His books include: Aristotle on the Scope of Practical Reason (Routledge, forthcoming), (ed.) Evil in Aristotle (Cambridge University Press: 2018), (ed.) Phenomenology and the Primacy of the Political. Essays in Honor of Jacques Taminiaux (Springer: 2017), Aristotle's Moral Realism Reconsidered (Routledge: 2013), (ed.) Gadamer et les Grecs (Vrin: 2005).