Meet our RGC 2023 speakers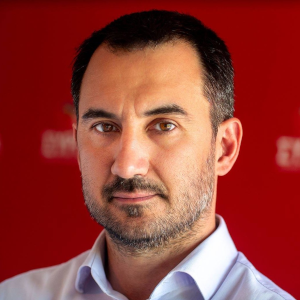 Commander of Development and Investment, SYRIZA Party Member of Hellenic Parliament
Alexis Charitsis was born in Kalamata in 1977. He is a Greek politician of the SYRIZA party and since 2019 he is a member of the Greek Parliament for Messinia. He served as Press Officer of SYRIZA. As of September 2020 he is shadow Minister for Development and Investment. From 2015-2019 he served as Minister of Interior, Alternate Minister of Economy & Development, (responsible for Public Investments, European Structural and Investment Funds, as well as Industry and Growth Strategy), Deputy Minister of Economy, Development and Tourism and Secretary General for Public Investments – NSRF/ PA. He holds a degree in Electrical Engineering from the National Technical University of Athens (NTUA) and a Master's degree in Renewable Energy Sources from the University of Manchester. He worked in the private energy sector for more than 10 years, both in Greece and abroad.
Sign up to our newsletter
Sign up and keep up to date with the latest news & articles of the conference.