Meet our RGC 2023 speakers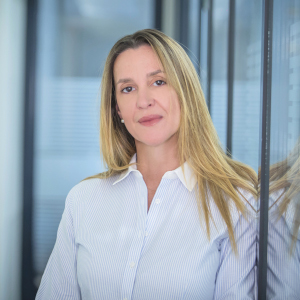 Executive Director, Athanasios C. Laskaridis Charitable Foundation
Angeliki has been the Executive Director of the Athanasios C. Laskaridis Charitable Foundation since 2015. She holds a degree in History and Archaeology from the National and Kapodistrian University of Athens, a Master's degree (MA) and a PhD Degree in Classical Archaeology from the Bryn Mawr College in Pennsylvania, USA, as well as a postgraduate degree (MBA) from Leicester University in the United Kingdom. Having worked in the field of cultural management (Foundation of the Hellenic World, Athens Concert Hall), she then turned to communication, establishing a company having as object copywriting and consulting. She has worked for a broad clientele, including multinational companies, small businesses, public and private organizations as well as representatives of politics, art and science. She has also been a scientific associate of the Hellenic Parliament, an advisor to the Minister of Culture, as well as a thematic associate of MPs and elected officials of the local government. Author of a scientific monograph (The Iconography of Sculptured Statue Bases in the Archaic and Classical Periods, Madison, Wisconsin 2002) and several scientific publications in the field of archaeology, she is a regular contributor to the Greek printed and electronic media on storytelling, politics and running.
She is a mentor for organizations promoting entrepreneurship and the status of women in public life. She serves as Vice President of the GNTO, Board member of The People's Trust, while being also a member of the Advisory Board of DIANEOSIS.
Sign up to our newsletter
Sign up and keep up to date with the latest news & articles of the conference.