Meet our RGC 2023 speakers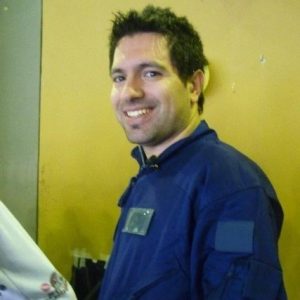 Researcher – PhD Candidate on UoA for Climate Change Effects on Potable Water
Angelos Chasiotis is a Mechanical & Aeronautics Engineers, graduated from the University of Patras, hold an MSc on Energy Production Management from National Technical University of Athens and a MA in Environment and Sustainable development from Department of International and European Studies of Panteion University. Nowadays, he continues his research as a PhD candidate in the field of Impact of Climate Change on Water Supply Networks at National Kapodistrian University of Athens. Main filed of current research is the hydraulic modelling of Water Distribution Network for Water Leakage mitigation and the effect of that on Water Safety Plans of Municipalities and Water Companies.
As of professional experience, Angelos has worked several years at Technical Support and sales in environmental equipment for monitoring water and air parameters as also automation projects throughout Greek Municipalities, and is working alongside Large Companies. Furthermore, Angelos has been working the past years at EU Funded projects aimed at Climate Change Mitigation and Energy Saving.
Finally, Angelos is involved in Volunteering through Hellenic Red Cross as a Samaritan, having dealt with the biggest disasters of Attica as a Head Chief of the Branch of Athens.
Sign up to our newsletter
Sign up and keep up to date with the latest news & articles of the conference.