Meet our RGC 2023 speakers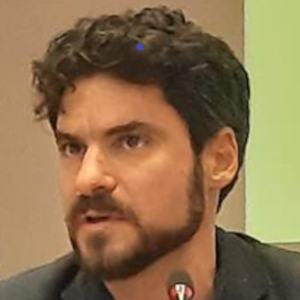 Charalampos Chrysomallidis
Member of the Advisory Board , ENA Institute
Charalampos Chrysomallidis is a Researcher at the National Documentation Centre (EKT), holding a PhD in Political Science from University of Athens (title of dissertation: Formation and evolution of an EU public policy: The case of research and technology sector). He received his BSc in Economics and MSc in European Studies from Athens University of Economics and Business. Charalampos Chrysomallidis has taught as Adjunct/Visiting Lecturer at University of Athens, University of Piraeus, Neapolis University Pafos and the National Centre for Public Administration and Local Government. His areas of specialisation and research interests are public policy, research-technology-innovation, regional development and European integration. Dr. Chrysomallidis has published scientific articles, book chapters in edited volumes, reports and working papers, and he has also participated in several research projects and conferences. Since 2022 he is member of the Advisory Board of ENA-Institute for Alternative Policies.
Sign up to our newsletter
Sign up and keep up to date with the latest news & articles of the conference.