Meet our RGC 2023 speakers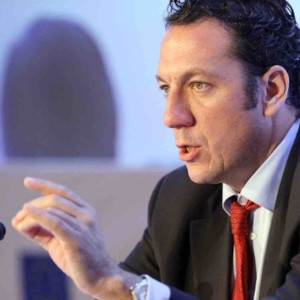 Lawyer-Economist, Executive Director, Hellenic Ports Association
He worked in banking, bond issuance and money markets, in Greece and Great Britain, as well as in the organizing committee of the Olympic Games, as a Sports Finance and Personnel Manager and as a Facility Manager. He was also a scientific associate at the Parliament, and as a consultant at the Ministry of Health, the Ministry of National Defense and the Ministry of Foreign Affairs. He served as Special Secretary for Community Resources and Infrastructure in the Ministry of Rural Development and Food in the Samara Government, with significant results in the absorption of funds and the promotion of projects. Specifically during his short tenure as Special Secretary of Community Resources and Infrastructure of the Ministry of Rural Development, the absorption of community funds for investment projects increased by 800% in absolute numbers during his tenure (August 2013 – January 2015). The young Farmers were particularly strengthened both in terms of providing know-how and financially, and a special boost was given to the field of young innovative entrepreneurship and public projects in the countryside. He also teaches Strategy, Leadership and Business Administration at universities in Greece and abroad and actively participates in the Constantinos Karamanlis Democracy Institute. Finally, he is an economist, a member of the Greek Chamber of Commerce and a Lawyer of Athens.
Sign up to our newsletter
Sign up and keep up to date with the latest news & articles of the conference.