Meet our RGC 2023 speakers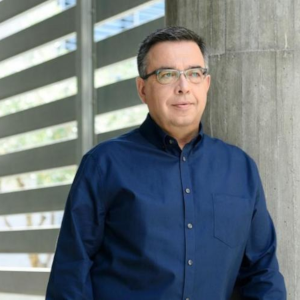 Secretary General for Communication and Information
He was born in 1971 in Stavros, Thessaloniki. He is a graduate of the School of Veterinary Medicine of the AUTH, holder of a Master's Degree of Specialization from the School of Agriculture of the AUTH and a PhD of the School of Veterinary Medicine of the AUTH. He taught at TEI Thessaloniki and the International University of Greece. He participated and still participates in research programs, has published his works in Greek and international scientific journals of well-known prestige and still participates with his announcements in scientific conferences in Greece and abroad. He participates as an expert – evaluator of the Study Programs of the country's University Schools, in the National Authority of Higher Education (ETH.A.A.E.), of the Ministry of Education and Religion. He was vice president of the Vocational Education and Training Organization (OEEK). He was a Member of Parliament of the National Democratic Party in the 2nd District of Thessaloniki, Secretary of the Presidium of the Parliament and mayor of the Municipality of Volvi, P.E. Thessaloniki. Works at EL.GO.O Organization. "Dimitra", of the Ministry of Rural Development and Food, where he currently holds the position of Director General.
Sign up to our newsletter
Sign up and keep up to date with the latest news & articles of the conference.