Meet our RGC 2023 speakers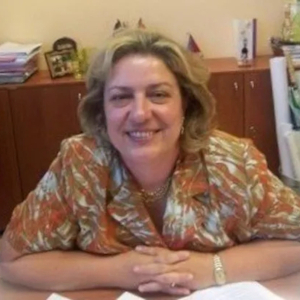 Secretary General for Employment Development, Ministry of Employment
Born in Athens in 1961. Diploma in Civil Engineering, University of Patras, 1983 and Postgraduate degree (M.Sc.) at Imperial College London, 1985. Consulting Engineer and member of the Board of Directors  and shareholder of the company "ROGAN AND ASSOCIATES – CONSULTING ENGINEERING ARCHITECTS", maritime and transport infrastructure projects, 1985-1997. Executive staff of  MOU SA, 1997-2001. Director of the Managing Authority of the Operational Program of the 3rd CSF, the NSRF and the Cohesion Fund of the Ministry of Infrastructure, Transport and Networks, with responsibility for the management of the co-financed development and investment projects in the Transport sector, 2001-2011. At the same time, I taught at the NATIONAL SCHOOL OF PUBLIC ADMINISTRATION and LOCAL ADMINISTRATION operational programs' design, Planning and Evaluation. Head of Cabinet of the Secretary General of Public Investments and NSRF, Ministry of Development, coordination of EU programs and regular collaborations with representatives of the European Commission, 2012-2014. Since 2014 senior advisor at the EUROPEAN INVESTMENT BANK, Bucharest, Athens, Luxembourg, Directorate of Consulting Services for technical maturity and preparation of financing investment projects and programs. Fluent in English and French. Mother of the twins,  Agamemnon and Maria-Aliki.
Sign up to our newsletter
Sign up and keep up to date with the latest news & articles of the conference.