Meet our RGC 2023 speakers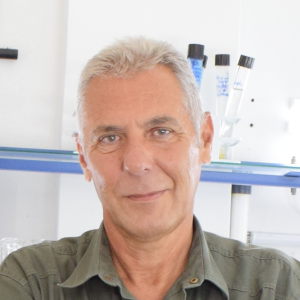 Professor, University of Patras
Professor George Hotos is a graduate of the Biology Department of the University of Patras, he specialized in ichthyology with a Master of Science from Mie University in Japan and then with his PhD in fish biology from the University of Patras. From the first teaching staff of the Department of Fisheries and Aquaculture of the former T.E.I. Messolonghi where he served from 1986. He created from scratch the aquarium laboratory and the plankton culture laboratory (1989). He has dealt with almost all ichthyological activities (breeding, spawn collection, ichthyological studies, histology, etc.) as well as with hydrobiological ones (environmental studies, cultivation of planktonic organisms, etc.) He has written numerous books for the use of undergraduates and postgraduate students as well as a book on marine fish farming. Today he is mainly active in the study of microalgae as well as aquatic micro-invertebrates. In the past, he has served for 8 years as head of the Department, 2 years as faculty director and 6 years as vice president of T.E.I. Now in the Department of Fisheries and Aquaculture of the University of Patras he cultivates local marine microalgae investigating the optimization of their mass production and of valuable biochemical compounds. He keeps also in thriving cultures local strains of zooplanktonic species.
Sign up to our newsletter
Sign up and keep up to date with the latest news & articles of the conference.