Meet our RGC 2023 speakers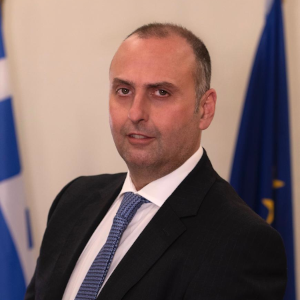 Deputy Minister of Infrastructure at Ministry of Infrastructure and Transport
George Karagiannis was born and grew up in Thessaloniki. He holds a Law Degree (LLB) from  Neapolis University. He also holds a Master's Degree (Msc) in Services Management from  Athens University of Economics and Business. Since August 2021 he has taken over the duties of Deputy Minister of Infrastructure and Transport, responsible for Infrastructure, while from 2019 till August 2021 he has served as Secretary General Infrastructure at the Ministry of Infrastructure and Transport. In the past, he has served as Secretary-General of Communication and Information with responsibility for the image of the Greek Government in abroad, the management of 36 press offices around the world, as well as Managing Director at the E.T.A. S.A. Furthermore , he provided consulting services in the private sector, while he has been an executive of Attiko Metro S.A. He is married and the father of two children. He speaks English fluently.
Sign up to our newsletter
Sign up and keep up to date with the latest news & articles of the conference.