Meet our RGC 2023 speakers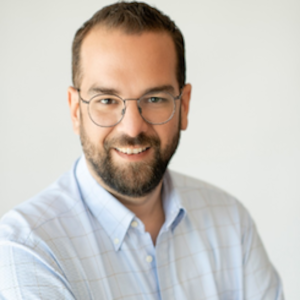 Regional Governor of Western Greece
He was born in 1980 and grew up in Agrinio. He was awarded with Bachelor's degree in Law from Democritus University of Thrace. He completed his postgraduate studies at the School of Law of the Democritus University of Thrace (LLM, Civil Procedure). He has been an Ombudsman accredited by the Ministry of Justice, Transparency and Human Rights since 2013. He is a lawyer before the Supreme Court. He has been practicing Law since 2006 as a member of the Agrinio Bar Association. He speaks two foreign languages, English and German. He has completed his military service (Hellenic Air Force). He is married to Lawyer Evi Chr. Pappa. They have a daughter and a son. His involvement in politics began during his student years. He had been regularly elected as a member of the Board of Directors of Law Students' Association "Costas Varnalis". He was Secretary of DAP-NDFK of Komotini and a member of the Central Council of DAP-NDFK of HEIs. In the elections of November, 2010, at the age of 30, he was elected first as Regional Councilor with the political group "Zoume Dytika" in Aitoloakarnania. In the elections of May, 2014, he was a candidate for Vice-Governor of Aitoloakarnania with Andrea Katsaniotis's political group "Mazi, na ftiaxoume ton topo mas". In Aitoloakarnania, it was Andrea Katsaniotis's political group that won the elections (52.5%). For many years, with his interventions and proposals to the Regional Council o Western Greece, he has highlighted the need for mitigating intra-regional inequalities, prioritizing regional strategies based on taking advantage of the comparative advantages of each Regional Unit and taking the initiative to add value to anything produced in the Region of Western Greece, by making good use of its human resources, know-how and natural resources. He was elected Head of the Region of Western Greece in June 2019, with his political group "Ola apo tin arxi", and assumed his duties on 1 September during this year.
Sign up to our newsletter
Sign up and keep up to date with the latest news & articles of the conference.