Meet our RGC 2023 speakers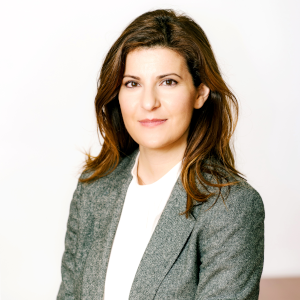 Special Secretary for EU/ESF Programmes, Ministry of Development
Niki Dandolou was born in Athens and is a Civil Engineer (B.Eng. UCL, M.Sc. City University) and MBA holder (NTUA and AUEB), with professional experience in both the public and private sectors, in London – UK and Greece. Involved for more than 15 years in growth and development policies and projects, at the level of strategic design and planning, as well as management and implementation. Sectors of transport, shipping, energy, research, entrepreneurship, social policy, employment, education, health, with emphasis on country-level public finances and EU co-financed programmes. Representative of the Hellenic Republic in international organisations and fora (European Commission, Council of the EU, EIB, ECB, IMF, UN-IMO, OECD-IEA, EEA-FMO, foreign governments). Currently appointed as Special Secretary for the management of European Social Fund programmes of the Ministry of Development & Investments, Greece.
Sign up to our newsletter
Sign up and keep up to date with the latest news & articles of the conference.