Meet our RGC 2023 speakers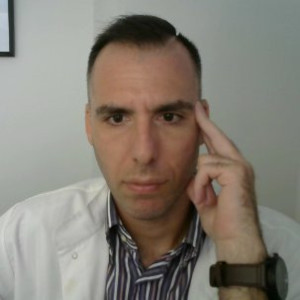 Assistant Professor of Food Safety, Department of Food Science and Technology, University of Patras
Nikolaos Andritsos graduated from the Department of Food Science and Technology (currently Dept. of Food Science and Human Nutrition) of the Agricultural University of Athens (AUA) in Greece. He was awarded two merit-based full-time scholarships from the Alexander S. Onassis Public Benefit Foundation for post-graduate and doctoral studies, which he completed at the Laboratory of Food Quality Control and Hygiene in the aforementioned Department of AUA, under the supervision of Professor Eleftherios H. Drosinos. Thence, he originally obtained an M.Sc. degree in Food Quality Management and Hygiene Assurance Systems (i.e., ISO standards and HACCP-based management systems) and he then received a Ph.D. diploma in Food Microbiology and Hygiene. Dr. Andritsos has already participated from 2007 as a research associate (Lab. of Food Quality Control and Hygiene, Dept. of Food Science and technology, AUA, Greece), visiting researcher (Center for Meat Safety and Quality, Dept. of Animal Sciences, Colorado State University, USA), research coordinator (Eurofins Athens Analysis Laboratories S.A., Microbiology Laboratory, Greece), research fellow (Lab. of Food Microbiology and Hygiene, Dept. of Food Science and Nutrition, University of the Aegean, Greece) and principal investigator (Hellenic Army Biological Research Center, Greece) in national and international competitive research and private initiative programs, which received a total funding of more than 3,200,000 €.
The research interests of Dr. Andritsos are focused on the detection and control of foodborne pathogenic bacteria (e.g., Listeria monocytogenes, Campylobacter spp., Staphylococcus aureus) along with their pheno- and genotypic microbial responses by using molecular and culture-dependent methods and techniques. He is also interested in the microbial ecology and the microbiological safety of animal-originated products, such as meat, milk, and products thereof, together with any relevant epidemiological associations that may arise, in the antibiotic susceptibility testing of bacterial pathogens isolated from foods, as well as in meat decontamination treatments and natural antimicrobial compounds used for food preservation purposes. Furthermore, his research is extended to the study of the hygienic conditions prevailing in the domestic setting and the respective food consumer behavior in the kitchen environment.
Given the scope of his scientific interests, the research work of Dr. Andritsos currently includes 12 scientific publications in recognized international peer-reviewed journals of the Science Citation Index (SCI), proceedings of national and international conferences (e.g., ICFMH-Food Micro, IAFP, IUoFST) and symposia with judges (>35 in total), 2 university textbooks and numerous book chapters, technical reports, articles and publications on courses relevant to food hygiene and safety. Besides, Dr. Andritsos participates as an associate editor in Frontiers in Food Science and Technology (Food Safety and Control section), review editor in Frontiers in Microbiology (Food Microbiology section), guest editor in Applied Sciences and editorial consultant in Current Topics in Nutraceutical Research, while he also serves as reviewer for prestigious international scientific journals (SCI) in the field of food microbiology and hygiene (e.g., Food Control, Foodborne Pathogens and Disease, Journal of Applied Microbiology,
Journal of Food Science). Dr. Andritsos is an active member of the Geotechnical Chamber of Greece (GCG), member of the International ssociation for Food Protection (IAFP) and the Institute of Food Technologists (IFT). He has previously served as the Head of Microbiology Laboratory and the microbiological research coordinator in Eurofins Athens Analysis Laboratories S.A. (2013-2022), while he has also been an Adjunct Professor (University Fellow) of Food Hygiene and Safety in the Department of Food Science and Nutrition at the University of the Aegean in Myrina, Lemnos, Greece (2017-2021). Today, he is an Assistant Professor of Food Safety in the Department of Food Science and Technology of the University of Patras in Agrinio, Greece.
Sign up to our newsletter
Sign up and keep up to date with the latest news & articles of the conference.