Meet our RGC 2023 speakers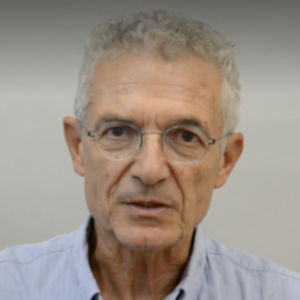 Professor of Software technology & Human-Computer Interaction, University of Patras
Personal Data: Born in Zakynthos, Greece (1956), Greek nationality, Languages: Greek, English, Italian, French, a little of Spanish.
Education: National Technical University of Athens, Greece, Dipl. in Electrical Engineering, (1974-1979),
Master of Science M.Sc., University of Manchester, UMIST, UK, 1979-1980,
Doctor of Philosophy Ph.D, University of Manchester, UMIST, UK, 1980- 1983.
Research Interests: Software Technology and Interactive Systems Design. Human-machine interaction with emphasis in cultural and educational fields.Special interest and experience in Distributed Intelligent Systems, collaborative systems, usability and accessibility of interactive systems, mobile systems, web applications and services, application of artificial intelligence and machine learning techniques in the above areas.
Positions
Research and teaching experience in industry and academia for over 25 years:
Research fellow of the University of Manchester, UK (1983-1984);
Assistant Professor of Computer Science in Athens Technical Education College (1985-1986);
Scientific officer of the European Commission served at the Joint Research Centre Ispra, Italy (1986-1993);
Senior Software Engineer of the Public Power Corporation of Greece (1993-1994).
Associate Professor of Software Technology at the Electrical and Computer Engineering Department of the University of Patras (1994- 2001).
Full professor of Software Technology and Human-Computer Interaction (2001-today). Founding Director of the Interactive Technologies Lab.
Key researcher in many national and international funded research projects in the frame of IST, ESPRIT, Environment, PENED, YPER etc.
Deputy Rector for Research and Development, Head of the Research Committee (2013-2014) End-term Report (8/2014)
Coordinator of the OpenCourseWare Project for the University of Patras (2013-2015).
Director of the inter-departmental Master in Human-Computer Interaction (2018 – )
Head of the University of Patras Library and Information Center Board (2016 –  )
Dean of School of Engineering of the University of Patras (2021- )
Sign up to our newsletter
Sign up and keep up to date with the latest news & articles of the conference.