Meet our RGC 2023 speakers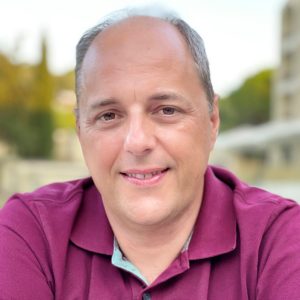 Associate Professor, University of Patras
Pantelis Barouchas (https://orcid.org/0000-0002-0836-1623) is an Associate Professor, MSc., PhD. in Soil Science, at the Department of Agriculture at the University of Patras. His research focuses on Soil Genesis and Problematic Soil, heavy metals uptake by plants, and non-destructive techniques for soil testing analysis. His research work includes publications in peer-reviewed international journals. He has participated in more than 35 papers in scientific journals, more than 70 papers in scientific conferences, and various contributions to technical reports and books. He has been a project manager and participated in more than 20 research and development projects in soil management for agricultural production, land reclamation, and agricultural engineering. He is the inventor of the automatic portable and digital calcium carbonate soil testing instrument – A scientific instrument characterized by temperature compensation means, potential communication, and location of the geographical position of the measurement", Greek Industrial Property Organization (OBI), Patent No. GR1008089 (B) ― 2014-01-21, Int. Cl. G01N33/24; G01N7/18 (valid until 20-10-2032) (WO2014060782 A1). He was a member and treasurer of the Board of the Hellenic Soil Society. He is the President of the Scientific Council of the Agri-Food Partnership of the Region of Western Greece and the scientific manager of the Soil Laboratory of the Region of Western Greece.
Sign up to our newsletter
Sign up and keep up to date with the latest news & articles of the conference.