Meet our RGC 2023 speakers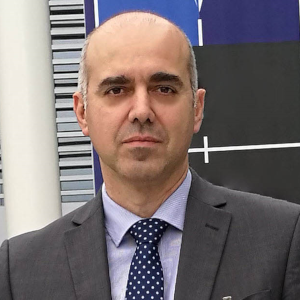 Head of General Directorate of Cyber Security (NCSA)
Thomas Dompridis is the head of the General Directorate of Cyber Security of the Ministry of Digital Government (National Cyber Security Authority-NCSA). From 2009 until 2020 he was Head of the National Authority Against Electronic Attacks – National CERT. From 2002-2008, he worked as a cyber security expert at the INFOSEC National Authority. In the period 2000-2001 he worked in the private sector on Internet technologies. He holds diploma in Computer and Informatics Engineering and a Master in Business Administration (MBA). He was a member of committees on the design of cyber security strategies, policies and measures, as well as other legislative committees on cybersecurity. He represented Greece in numerous European, International conferences and forums on Cybersecurity.Over the last years he has coordinated nationally the response to many major attacks on Greek cyberspace.
Sign up to our newsletter
Sign up and keep up to date with the latest news & articles of the conference.