Meet our RGC 2023 speakers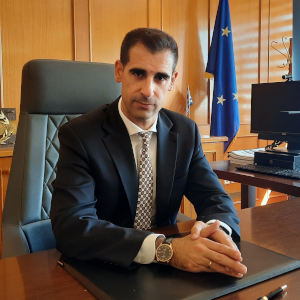 Deputy Governor, Region of Western Greece
He was born in the city of Pyrgos on 5-22-1982. His parents are Konstantinos Giannopoulos of Dimitrios (professor Physicist) and Athanasia Thomas tou Georgiou (Professor of Philology), who were born and raised in T.K. Graika of the Municipality of Andritsaina-Krestena and served as teachers in schools of Krestena and of Pyrgos. He completed my primary and secondary education in Pyrgos (3rd Primary, 2nd Middle School & 2nd Unified High School). He hold a law degree from the Demokriteio University of Thrace (2000 – 2005) and postgraduate degree in Criminal of Forensic Sciences of the same University. He practiced at the Law Firm "LAW FIRM – HATZIS & PARTNERS" (Athens, Grigoriou Theologu 1 & Asklipiou). He has been practicing law since 2007 as a member of the Bar Association Ilias (Lawyer on appeal). He speaks two foreign languages, English and French.
Sign up to our newsletter
Sign up and keep up to date with the latest news & articles of the conference.