Meet our RGC 2023 speakers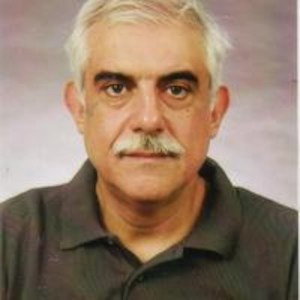 Professor of Economics of Technology & Industrial Strategy at the National Technical University of Athens, Director LIEE
Yannis D. Caloghirou is Professor of Economics of Technology and Industrial Strategy and Head of the Innovation and Entrepreneurship Unit at the National Technical University of Athens (NTUA). He has a joint background in engineering and economics and he holds a Ph.D. in industrial economics (Thesis: The interlocking between the purchasing power of the state and industrial activity: The case of Greece). He is leading two research groups- at the Laboratory of Industrial & Energy Economics (LIEE-NTUA)- the first on "Innovation and Entrepreneurship Studies" and the second on the study of the "Information Society and the Knowledge-based Economy". In this capacity he has acted as a scientific coordinator in a number of European research projects in the broader area of socioeconomic research. He has been a visiting scholar at SPRU and the Center for International Science and Technology Policy (GWU). He has served in top policy-making positions in Greece among them as Secretary General for Industry and as Secretary for the Information Society. He has sat in a number of EU high-level expert and policy groups, among them in the expert group on Public Procurement for Research and Innovation. He was also co-Rapporteur of the EU High-Level Policy group on the Socio-Economic Benefits of the European Research Area. Moreover, he has extensive work experience in industry as well as in policy advisory and policy design and evaluation positions. Prof. Caloghirou has written extensively on topics related to his research in scholarly journals, edited books and the popular and business press. In particular, he is co-editor of three books on European Collaboration in Research and Development (ELGAR, 2004), Knowledge Flows in European Industry (Routledge, 2006), and Dynamics of Knowledge Intensive Entrepreneurship (Routledge, 2015).
Sign up to our newsletter
Sign up and keep up to date with the latest news & articles of the conference.