Meet our RGC 2023 speakers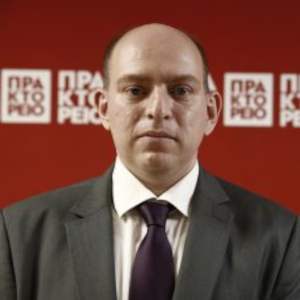 Chairman, General Manager, Athens Macedonian News Agency
Aimilios Perdikaris has several years of experience in a number of printed, electronic and online media. Since January 2021, he is Chairman of the Board and General Manager at Athens/Macedonian News Agency (AMNA) and earlier served as political correspondent. Among others, he has worked at "Ta Nea", "To Vima", "Proto Thema", "Eleftheros Typos", "Fileleftheros" newspapers, at "newsit.gr", "capital.gr", "protothema.gr", "thecaller.gr", "insider.gr" and "reader.gr", at "Vima FM" and "Thema FM" radio stations and at the Greek Public Television (ERT). He also has extensive experience as a communication and media advisor and as a press officer at several ministries and other organisations and companies. He was a member of the General Assembly of the Greek Journalists' Union (POESY, 2017-2021). He studied Law, Political Communication and New Media (MA) and he specialized in Electoral Sociology (PhD). He speaks English and German fluently. He is married and has three daughters.
Sign up to our newsletter
Sign up and keep up to date with the latest news & articles of the conference.