Meet our RGC 2023 speakers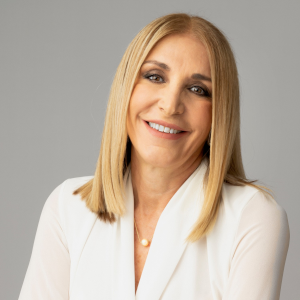 Communications Executive,Hon. Professor, Adam Smith Business School, University of Glasgow
Anastasia Sideri holds a degree in Chemical Engineering, and brings with her 35+ years of professional experience in Marketing, Strategic Communications, Sustainability & Public Affairs fields. She started her career with PROCTER AND GAMBLE and held a series of senior positions in large greek and multinational companies, including FAGE, BOUTARI, DIAGEO, DHL, the ATHENS INTERNATIIONAL AIRPORT  and THE COCA-COLA COMPANY. She held a series of positions of increased responsibility and in her latest role as Communications Director she provided Communications leadership and crisis management in 26 countries in Coca- Cola in Central and Southeast Europe. She retired beginning of 2020 and in June 2020 she has been appointed as Honorary  Professor at the ADAM SMITH School of Business at the University of Glasgow. She is  Board member in MY SPECTRUM, a Markeing Sevices Agency and member of the Suprvisory Board of the charitable  Foundation  ESTIA  Agios Nikolaos in Galaxidi, a lifesharing community for people with special needs. She has also served as the  Chair of the Women in Business (WIB) Committee of American Chamber of Commerce in Greece. She is a founding member of the Hellenic Network of Corporate Social Responsibility and the Hellenic Communications network and served as Board member in the Hellenic Advertisers Association. She is an advocate of lifelong learning, is NLP trained, speaks 6 languages and is very active in areas related to Effective communications, Crisis communications,  CSR, Volunteerism, Ethical leadership, Accountable Marketing, Growth mindset and Women and Youth empowerment. She is a speaker in fora and conferences around the globe in all areas above. She also became a Tedx Talker at the Agricultural University of Athens . She is a mother of two children, 27 and 25 years old,  and lives with her husband in Athens Greece.
Sign up to our newsletter
Sign up and keep up to date with the latest news & articles of the conference.