Meet our RGC 2023 speakers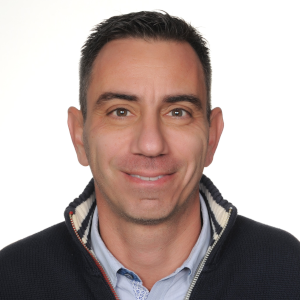 Assistant Professor, University of Patras
Anastasios Zotos is an Assistant Professor at the Department of Sustainable Agriculture at the University of Patras. He is a collaborating member of the Laboratory of Plant production at the Department of Food Science & Technology and he is also a member of the Hellenic Botanical Society. His research interests focus on the ecology and vegetation of wetlands and agroecosystems, the dynamic distribution of plants as well as the conservation and management of plant species, habitats and ecosystems. He has great experience in the monitoring, mapping and assessment of the conservation status of plant species and habitat types. His research interests also focus on the development of plants under water stress conditions, on the water movement along the Soil – Plant – Atmosphere continuum, as well as the sustainable management of water resources and the precision agriculture. He has a significant number of publications in refereed international scientific journals and conference proceedings. He has also participated in a significant number of national and international conferences and in numerous national and international research projects. He worked for more than ten (10) years at the Ministry of Rural Development and Food and the Payment and Control Agency for Guidance and Guarantee Community Aid.
Sign up to our newsletter
Sign up and keep up to date with the latest news & articles of the conference.