Meet our RGC 2023 speakers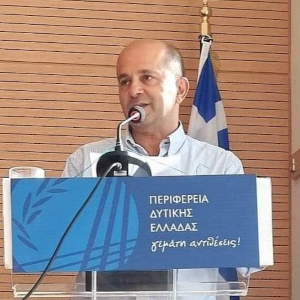 Executive Member, Unit B1 EYDEP/PDE
His name is Athanasios Petropoulos and he is an Agronomist with a Masters in Waste Management (MSc). Since 2018-2023 he has been elected president of the Geotechnical Chamber of Peloponnese and Western Central Greece. He has served as Vice Prefector of Rural Development (2007-2010), Deputy Prefect of Achaia (2009-2010) and President of the Association of Agronomists of Achaia (1998-2000). He has been working since 2002 in the Managing Authority of Western Greece Operational Program, as an responsible for Rural Development program. (RDP). In particular, he is responsible for the monitoring and management of sub-measure 16.1-16.2 "Establishment and operation of the European Innovation Partnership's operational groups for the productivity and sustainability of agriculture " and the Program (CLLD – Community Led-Local Development), based on the LEADER (Liaison Entre Actions de L'Economie Rurale) approach.  Furthermore, he is a member of the National Rural Network and the Monitoring Committee of the RDP 2014-2020.
Sign up to our newsletter
Sign up and keep up to date with the latest news & articles of the conference.