Meet our RGC 2023 speakers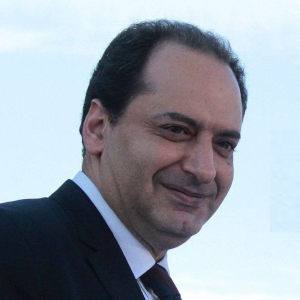 Minister of Infrastructure and Transport 2015 – 2019
Christos Spirtzis was born in 1969 in Athens. He studied at the Department of Electrical and Computer Engineering of the Polytechnic School of the Democritus University of Thrace. From 1995 to 2015 he worked as a freelance engineer. From his student years, he developed intense trade union activity, in the Students' Association and in the Administrative bodies of D.P.Th. He is married to Dimitra Foufri and they have two children. At the age of 28, he was elected for the first time to the Delegation of the Technical Chamber of Greece.He represented his colleagues, as a member of the Steering Committee, as Vice-President and as President of the TEE, from 2010 until 2015 when he was invited to join the Government of Alexis Tsipras, as Deputy Minister of Transport Infrastructure and Networks. From September 2015 until he performs the duties of the Minister of Infrastructure and Transport. In July 2019, he was elected the first Member of Parliament with SYRIZA in the 1st Eastern Attica.
Sign up to our newsletter
Sign up and keep up to date with the latest news & articles of the conference.