Meet our RGC 2023 speakers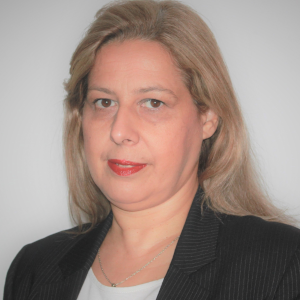 Doctor of the University of Thessaly & Executive of MOD S.A
Elisabet Preza is a regional and an economist scientist. She has graduated from the Panteion University after studying at the Department of Economic and Regional Development. She continued her studies and successfully completed her postgraduate studies in the Planning Regional Development at the University of Thessaly. Currently she is teaching at the specific department. She had been an executive of the Management Organization Unit of Development Programs (MOU S.A.) until 2003 and  more precisely an executive as the Managing Authority of Sterea Ellada Region. Her main focus is the planning, application and monitoring of projects which are co-funded by European financial sources. In this field she is actively involved in the project of restoration and reconstruction of the North Evia region. The main research fields of her activity comprises the Cohesion Policy EU, territorial cohesion, integrated territorial investments, Sustainable Urban Development, spatial planning and regional development. She has published papers in journals and she has participated in professional conferences in the above mentioned fields. She acts as the Registry of the Main Teaching Personnel of National Centre for Public administration and Local Government and she has a vast experience in teaching at Institutes, Learning -Centres and Vocational training. She is member the Scientific Council of the Institute of Local Self-Government /Central Union of Municipalities of Greece.
Sign up to our newsletter
Sign up and keep up to date with the latest news & articles of the conference.