Meet our RGC 2023 speakers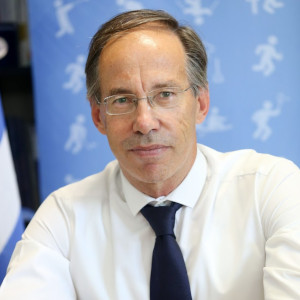 Secretary General of Sport, Ministry of Culture and Sport
George Mavrotas was an international water polo athlete (1984-2000) with 511 caps, participation in 5 Olympic Games, captain of the national team from 1995 to 2000 and member of the world selection in 1999. Concurrently with his athletic career, he attended the School of Chemical Engineering in the National Technical University of Athens (NTUA). He received his PhD diploma in 2000 with expertise in Operational Research and today he is Associate Professor in NTUA. From 2003 to 2010 he was member of the Hellenic Antidoping Organization. In the period 2015-2019 he was member of the Hellenic Parliament with the political party "Potami". During 2016-2019 he was also member of the Parliamentary Assembly of Council of Europe and chairman of the Sub-Committee of Education Youth and Sport. In July 2019 he was designated as Secretary General of Sport in the Ministry of Culture and Sport. In November 2020 he was designated as President in the National Platform of Sport Integrity (Ε.Π.ΑΘΛ.Α.) and in June 2021 he was elected Chair of the Follow-Up Committee of the Macolin Convention, Council of Europe.
Sign up to our newsletter
Sign up and keep up to date with the latest news & articles of the conference.