Meet our RGC 2023 speakers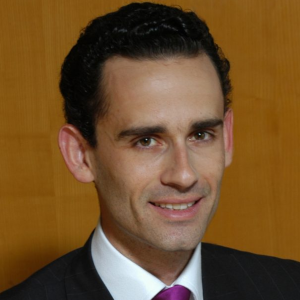 George Papadimitrakopoulos
Research Associate, ELIAMEP
George Papadimitrakopoulos is a Research Associate at ELIAMEP and has been Advisor and Liaison for the United Kingdom, the United States of America, and Sweden, to the Greek National Rapporteur on Trafficking in Human Beings (THB) since 2014. Mr Papadimitrakopoulos advises the Rapporteur on issues pertaining to policy, practice, law, partnerships, victimology, and communications. George was selected by the Director of Europol to become a Member of the Europol Platform for Experts (EPE), an invitation-only secure collaboration web platform for experts in a variety of Law Enforcement areas, earning further access to three sub-platforms, namely, Serious and Organised Crime Threat Assessment (SOCTA), Financial Crime Information Centre (FCIC), and THB. He was appointed in 2011 as Assistant Editor and Project Manager of the first Lexicon of Criminology and Criminal Justice, to be published in Greece (2018) and was Co-Editor of the international Liber Amicorum in honour of Professor N. E. Courakis (2017). George started his career at Nestlé in 1993 and for the past two decades has held executive positions in finance and professional services firms, in the United States, Greece, Serbia & Montenegro, and France. Moreover, he has mentored students and professionals, at a wide range of academic and career levels, for over twenty years. Based in Athens, Greece, George is an alumnus of Athens College, and has attended, conducted research, and taught undergraduate and graduate courses at, inter alia, New York University and the University of Cambridge.
Sign up to our newsletter
Sign up and keep up to date with the latest news & articles of the conference.