Meet our RGC 2023 speakers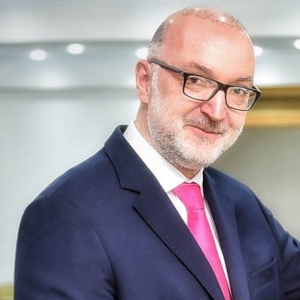 President, Economic Chamber of Northwestern Peloponnese and Western Greece
George Pappas is President of the Economic Chamber of Northwestern Peloponnese and Western Greece since January 2020. He is certified public accountant in KSi Greece (Morison). George has over 20 years of professional experience as an internal and external auditor, state tax auditor and management consulting. George worked for many years as CFO in a large industrial group in Southeast Patras and also served as internal auditor in Cooperative Bank of Achaia. The main industries of his expertise is banking and manufacturing companies. He is a lecturer for the Educational Institute of Certified Auditors Accountants (IESOEL), visiting professor in University of Athens and he was accounting professor in Technological Institute of Patras for 10 years. George continuous to speak in various events specializing in internal audit and accounting issues. He holds bachelor's in economics (Piraeus University), MBA (University of Patras) and MSc in Banking (Hellenic Open University) and he is PhD candidate in Accounting and tax (Hellenic Open University). George is member of the Hellenic Body of Certified Public Accountants in Greece.
Sign up to our newsletter
Sign up and keep up to date with the latest news & articles of the conference.