Meet our RGC 2023 speakers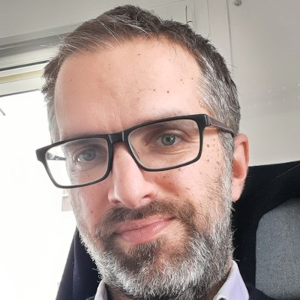 Senior Project Manager, Hellenic Association for Energy Economics (HAEE)
Konstantinos Sfetsioris is a Senior Project Manager in the Hellenic Association for Energy Economics (HAEE). He holds an MSc in Mechanical Engineering from the National Technical University of Athens (NTUA) with a postgraduate degree in Energy Production and Management from NTUA. He has participated in several European and National Research Projects on the reduction of environmental footprint, the development of LNG supply chain in maritime transport and energy production and the development of innovative hydrogen applications for decentralized energy systems. During the period 2019-2021, he has been an Advisor to the Secretary General for Energy & Mineral Resources at the Ministry of Environment and Energy, with active participation in the preparation of the legislative framework for e-mobility and the Committee for the Just Transition Plan in the lignite areas. He is a Full Member of the Committee for the drafting of the National Hydrogen Strategy. He is the main Co-Author of HAEE publications, namely the Annual Greek Energy Market Report, In-Focus, E-mobility by Gmotion and Chart of the Month.   
Sign up to our newsletter
Sign up and keep up to date with the latest news & articles of the conference.