Meet our RGC 2023 speakers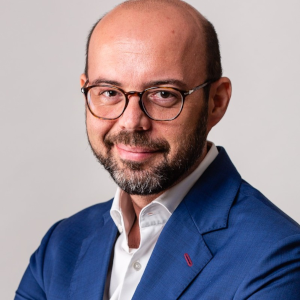 Director, Head of People & Change Consulting, PwC Greece
Konstantinos moved to Greece three years ago from Strategy (part of PwC Network) in London, and now leads PwC's People & Change Consulting team across Greece. He invests part of his time in strategic interventions for various clients, and supports PwC's internal strategy and business model evolution. Konstantinos in the past has assisted high profile organisations during their transformation initiatives predominantly in the UK, with three years in the Middle East as well. His primary interests are in the areas of organisation design, skills and change programmes, as well as design and innovation. This gives him the opportunity to bring together communities of solvers from diverse backgrounds, where he enjoys connecting previously unrelated capabilities that have the potential to unearth hidden value. He holds an Executive MBA from London Business School, an M.Sc. in Design and Management Information Systems London Business School of Economics, a B.Sc. in Economics, Aristotle University of Thessaloniki, and is a Chartered Accountant (ACA), Member of Institute of Chartered Accountants of England and Wales (ICAEW).
Sign up to our newsletter
Sign up and keep up to date with the latest news & articles of the conference.