Meet our RGC 2023 speakers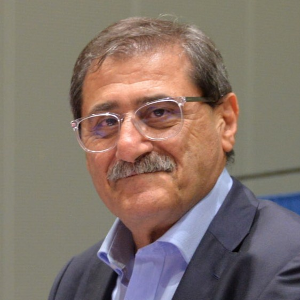 Kostas Peletidis was born in 1953 in a small village near the city of Kozani, which is called Riakio. He studied medicine and he majored in cardiology. He is married and he has a daughter. Patras is the city he chose to live, work and be politically and socially active. He participated in the past and he continues to participate in the trade union, social and political struggles. He has served as president of the general practitioners' union in the prefecture of Pella, as well as a union board member of General Hospital «Saint Andrew». In the following years, he served as a board member for the Federation of Doctors working for the Social Insurance Institute of Greece. In addition to that, he participated in the Panhellenic Medical Association, as representative of Patras Medical Association. He was a board member and then president, of the Association of refugees and descendants from Asia Minor in Patras and the surrounding areas and he also served as a board member of Patras Association of Pontic Greeks, called "Faros". He has been participating in Patras Municipal Council since 1999, when he was first elected city councilor  In the 2006 and 2010 elections he was a mayoral candidate and in 2014 he was first elected (and in 2019 re–elected) Mayor of Patras, with the electoral combination which is supported by the Communist Party of Greece.
Sign up to our newsletter
Sign up and keep up to date with the latest news & articles of the conference.