Meet our RGC 2023 speakers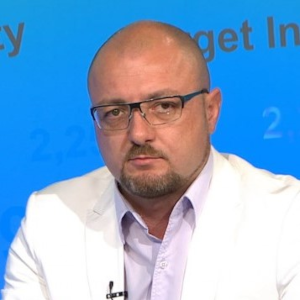 Associate Professor Dr. Kosyo Stoychev is a specialist in Economic and Social Geography, Regional development, and Location analysis. He is the head of the Department of "Regional and Political Geography" at Sofia University "St. Kliment Ohridski". Chairman of the "Bulgarian Regional Science Association", ERSA section. Chairman of the Association "Committee for Regional Initiatives and Transformation" – working in the field of transnational cooperation, innovations, and sustainable regions. Chairman of the Association "Institute for Territorial Innovations and Cooperation", Vidin – working in the field of cross-border cooperation and border regions. Member of the commission for the energy transition in the Republic of Bulgaria. Entrepreneur and founder of a consulting company in the field of regional development, which also develops industrial green investments. Stoychev has over 15 years of experience in the preparation and management of projects in the field of entrepreneurship, infrastructure, green investments, Bioplastic, and energy transition. In recent years, he has been strongly involved in the topic of a Just Transition in Bulgaria, smart specialization, and the region's resilience. He is the author of over 30 scientific publications.
Sign up to our newsletter
Sign up and keep up to date with the latest news & articles of the conference.