Meet our RGC 2023 speakers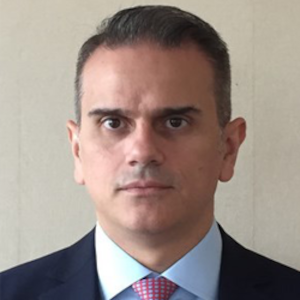 Loukas Lazarakis  , Head of Energy  at Intrakat, is leading its dynamic expansion in the sector of Renewable Energy Sector. 
Prior to Intrakat, he has served as the CEO of Nostira S.A., a renewable energy company with main activities the development, construction and asset management of RES units. He brings more than twenty years of executive experience in the Renewable Energy Industry. 
Having joined Windsolar Hellas S.A. in 1999 as CFO, Loukas originally worked in Finance roles and in 2003 was one of the founders of RETD S.A., in which he held positions of CFO/CEO. In 2007, RETD S.A. became an EDF EN subsidiary and five years later was appointed CEO at EDF EN Hellas S.A. until June 2017.  
During his career, he has gained a reputable experience in the Energy sector, having developed major RES projects, summing up to hundreds of MWs, in Greece, Cyprus and Romania. Loukas was in charge of the strategic directions and financial decisions of the organizations he cooperated with, while implemented hundreds of millions of financing facilities and facilitated 500MW of RES projects in Greece.  
He holds a degree in Economics from University of Piraeus.
Sign up to our newsletter
Sign up and keep up to date with the latest news & articles of the conference.