Meet our RGC 2023 speakers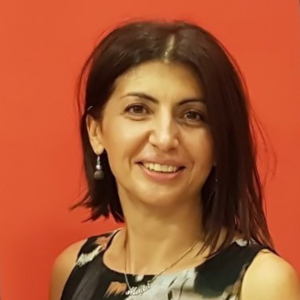 Associate Professor at Aristotle University of Thessaloniki (AUTH)
Maria Partalidou is Associate Professor at the Aristotle University of Thessaloniki, in the Department of Agriculture. With studies in Agriculture, postgraduate specialization in Agricultural Economics (M.Sc.) and Doctorate (PhD) in Agricultural Sociology and Rural Tourism. He started working in the private sector in the planning and implementation of national and European programs and investments in the Local Action Group "Development Company of Chalkidiki SA". He then worked in the Planning and Development Directorate of the Halkidiki Prefectural Self-Government with responsibilities for the management of national and community programs and public investments. Since 2011, she has been working at AUTH with scientific and research interests concerning, among others: gender dimensions in the rural area, social entrepreneurship, female entrepreneurship, multi-activity, rural tourism, wine tourism, local development, networking, new forms of governance in the countryside, LEADER/CLLD, and qualitative research methods. He participated in the training group of the national strategic plan of the Common Agricultural Policy 2023-2027, is an expert in the EU CAP Network EIP Agri and a member of the National Agricultural Network.
Sign up to our newsletter
Sign up and keep up to date with the latest news & articles of the conference.