Meet our RGC 2023 speakers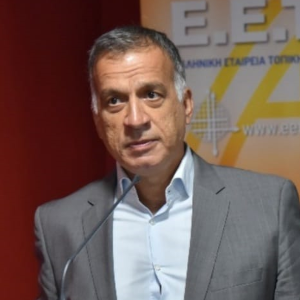 President, Hellenic Agency for Local Development and Local Government (E.E.T.A.A.)
Dimitris Maravelias was born in 1968, to Laconian parents. He studied at the National Kapodistrian University in the Department of Physics. Professionally, he was active in Education. Since his student years, he has been active in politics. In 1997 he was elected President of the E.G. of ONNED. In 2002 he was the head of the major opposition in Haidari and four years later in 2006 he was elected Mayor. In 2010 he renewed his term. He was a member of KEDE since 2002 –Chairman of the Youth Committee & Sports. He is a member of the Board of Directors. of the Institute of Local Self-Government (ITA). He is also a member of the Committee of the Regions of the European Union. In 2014 he was elected Regional Councilor of Attica.
Sign up to our newsletter
Sign up and keep up to date with the latest news & articles of the conference.