Meet our RGC 2023 speakers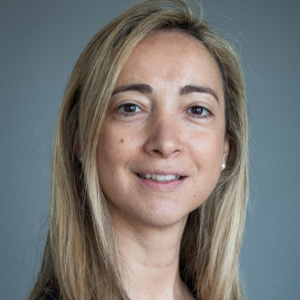 Head of Office & Institutional Relations Officer for Greece & Cyprus, EIB
Marianna Nathanail is the European Investment Bank (EIB) Institutional Affairs Officer for Greece and Cyprus. Having joined the EIB in 2015, she worked in Capital Markets and Risk Management positions, responsible for developing and implementing policies related to Market Conduct, Regulatory Compliance, Sustainable Finance and Corporate Governance. Prior to joining the EIB, Marianna served as Policy Officer at the European Commission, DG FISMA and DG Internal Market, when she represented the European Commission in the Interinstitutional negotiations with the European Parliament and the Council (trilogues) for major financial services regulations as lead technical expert and coordinator. Previously, working for the Hellenic Capital Markets Commission (HCMC) as Legal Advisor, she represented Greece as Delegate at the Council negotiations for capital markets legislation. She has previously practiced law as Legal Counsel for major international Groups of Companies in the shipping and energy sector. She holds a University Degree from the Athens Law School, LL.M. and MSc in Banking.
Sign up to our newsletter
Sign up and keep up to date with the latest news & articles of the conference.